Weekday Things To Do - Big Cats - Turpentine Creek Wildlife Refuge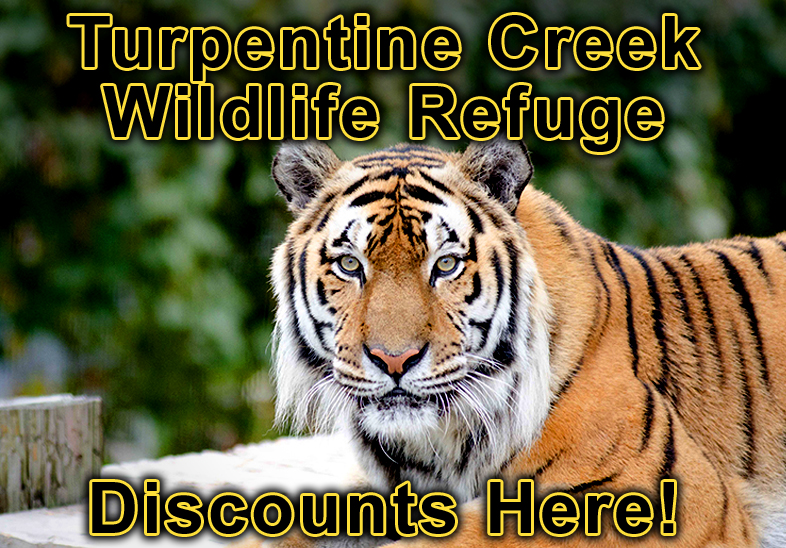 Address: 239 Turpentine Creek Lane , Eureka Springs, AR 72632
Follow Hwy 23 South 7.5 miles out of Eureka Springs on the left.
Web Address: www.turpentinecreek.org/
Description:
CLICK HERE to buy tickets online NOW !!
Our animal shelter houses over 110 large cats - tigers, lions, leopards, cougars, bobcats, etc. We are a non-profit and we rescue animals in distress anywhere in the USA. Come visit our growing family ! Bed & Breakfast lodging, camping and wedding services available on-site. We also have bears, monkeys and much more.
Price of Adult Ticket: $20.00
Price of Teen Ticket: $15.00
Price of Senior, Veteran, Children Ticket: $10.00
Children 3 and under free.
Annual Family Memberships: $90
Annual Single Memberships: $50
Owner: Tanya Smith and Hilda Jackson
Contact Information
Local Phone:
479-253-5841
Fax:
479-253-5059
E-Mail:
see their website
Accessibility: Parking Access
Visit Website
Book Now
Back to Weekday Things To Do