Wedding Services - Eureka Springs Riverview Wedding Chapel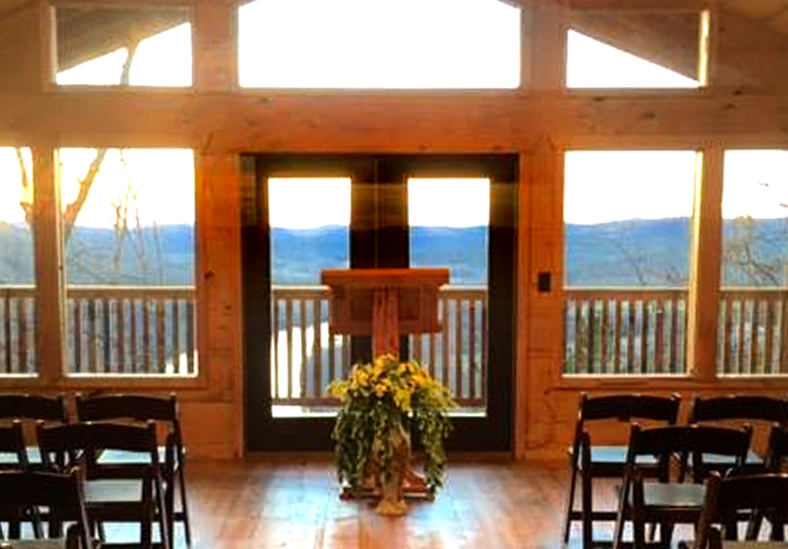 Description: With 30 years experience in Wedding and Event Planning, our goal is to provide a unique location for couples to experience the day of their dreams. The feeling of the walkway through the woods to the chapel, the warmth of the wooden construction, the panoramic view of the river and valley enjoyed through the full glass wall and the six x twenty-four foot deck for photographs are some of the special features you and your guest will enjoy on your magical day. Imagine your guest walking to the chapel on a wooden walkway winding through the lovely trees surrounding the chapel.
Owner: Louis and Carla Short
Contact Information
Local Phone:
479-244-0171
E-Mail:
see their website
Payment accepted (besides cash): Cash, Check, Visa, Master Card, Discover, American Express
Types of Services provided: , Beverages, Cake, Catering, Decoration, Flowers, Linens, Officiant (Minister, JP), Seating, Wedding Location,
Wedding Locations: Eureka Springs Riverview Wedding Chapel is located on a bluff 550 feet above Inspiration Valley and The White River. The breath taking view has been a popular backdrop for many wedding events.
Range of Rates for services: 60
Comments
Custom wedding packages available!
Visit Website
Videos
Photos
Back to Wedding Services