Restaurants - Balcony Restaurant & Bar at the 1905 Basin Park Hotel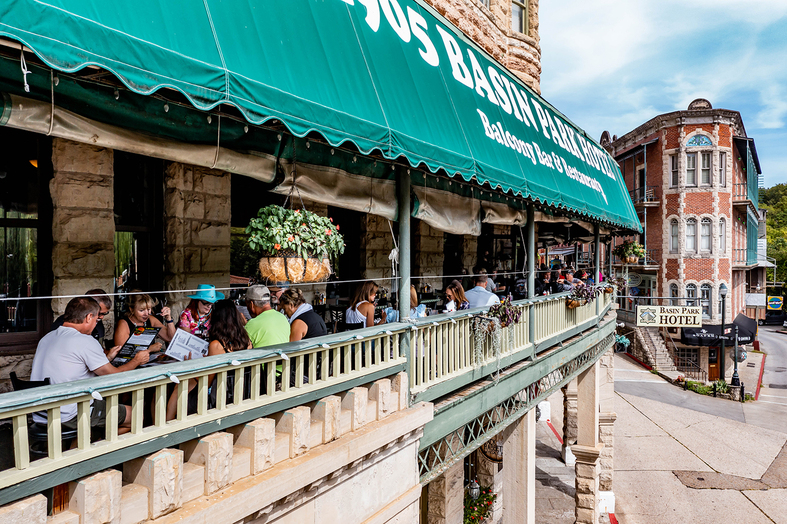 Description:
When the sun goes down in Eureka Springs Historic District, most hungry/thirsty patrons go up… up to the Balcony Restaurant & Bar. Whether you choose the al fresco tables that overlook Spring Street or the new Parkview Bar to see what's happenin' in "the park where it all began" you will experience some of the MOST FUN that Downtown Eureka is famous for. During the season on most nights you will enjoy live entertainment performed by some of Eureka's greatest talents. The ice cold beer selection is awesome. Frozen drinks. A full bar. So come on up to The Balcony… your friends are already here.
Features: Trolley stop within 5 minute walk, Parking arrangements, Under 21 patrons permitted, Available for private parties.
Entertainment provided: Live Music.
Food provided: Full Menu.
Owner: Elise Roenigk
Contact Information
Local Phone:
479-253-7837
Toll Free:
888-506-7837
Fax:
479-253-6985
Visit Website
Back to Restaurants