Restaurants - Sky Bar Gourmet Pizzeria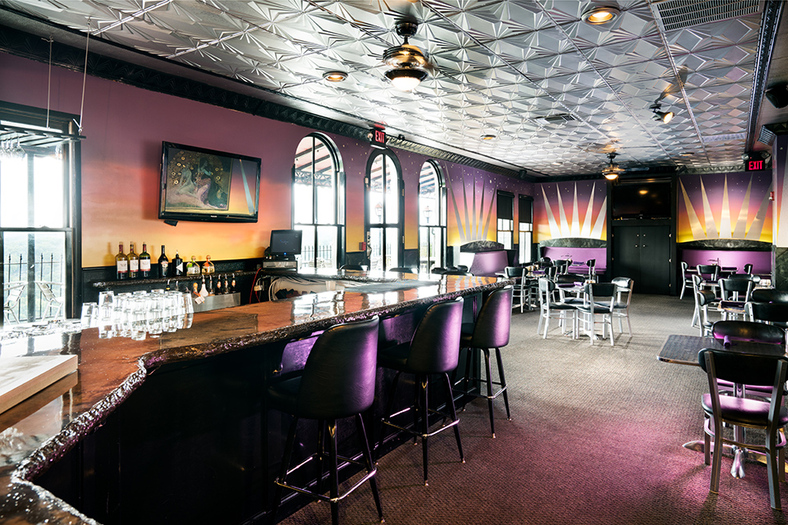 Description:
Returning as an iconic Sunset destination, Top of the Crest was the Crescent Hotel 4th floor bar from the late 1960s through 1997. Sitting at the Crest of the Crescent-shaped "West Mountain" guests can now enjoy a snack, frozen drink or dessert including Colossal Cupcakes.
Breathe in the fresh mountain air while watching an Ozark Mountain Sunset.
Service Type: Outdoor Dining.
Type of Menu items available: Dessert, Beer, Full Bar, Sunday Liquor,
Dress Requirements: Come-As-You-Are Casual.
Open 5pm-9pm
Owner: Elise Roenigk
Contact Information
Local Phone:
479-253-9766
Visit Website
Back to Restaurants