Outdoors - Eureka Springs & North Arkansas Railway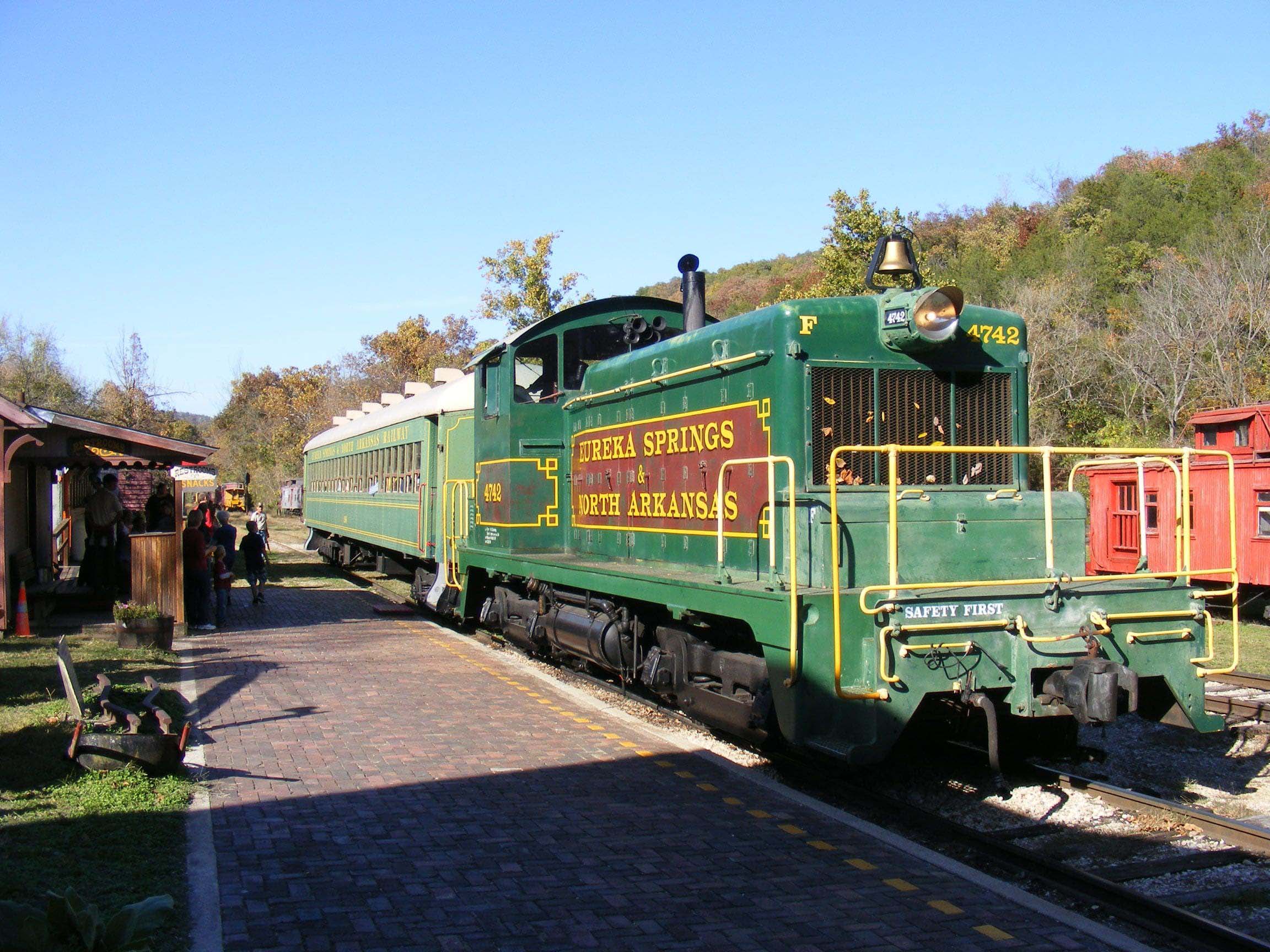 Description:
Stop by to Ride the Rails on our Excursion Trains, or have Lunch or Dinner on our Eurekan Dining Car. We have trips for Adults, and separate trips for children. The trips range from one to two hours in length. We have plenty for you to look at out in our Railway Yard and in the Baggage Room Gift Shop! You can learn more about our history
here
.
Book online at esnarailway.com, or by phone at (479 ) 253 9623.
Owner: Sara Phillips
Contact Information
Local Phone:
479.253.9623
Visit Website
Book Now
Back to Outdoors