Outdoors - Haunted Eureka Springs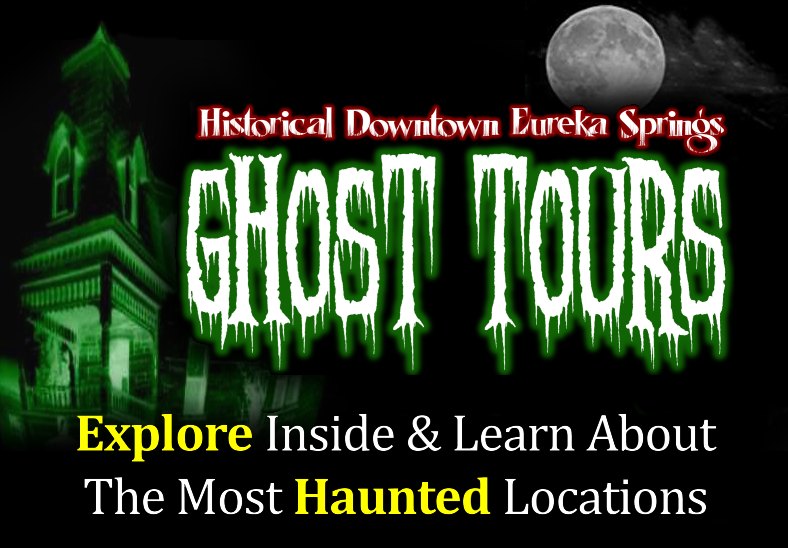 Description:
Join us for a value-priced 90-minute downtown stroll to explore Eureka's unique haunted history. Learn about some of the most actively haunted sites in and around Eureka Springs. The tour ends in our famous underground catacombs. Enjoy one of our awesome socially distanced and safe walking exploration tours. Family-friendly, kids 6 and under are free.
The owner Steve is also a meteorite expert, you may have seen him on TV as Meteorite Man. Feel free to ask him about that if you see him.
Owner: Steve Arnold
Contact Information
Local Phone:
479-310-5266
E-Mail:
see their website
Comments
Please arrive 15 minutes before tour time.
Visit Website
Videos
Book Now
Back to Outdoors