Detailed Info - Z - Lookout Estate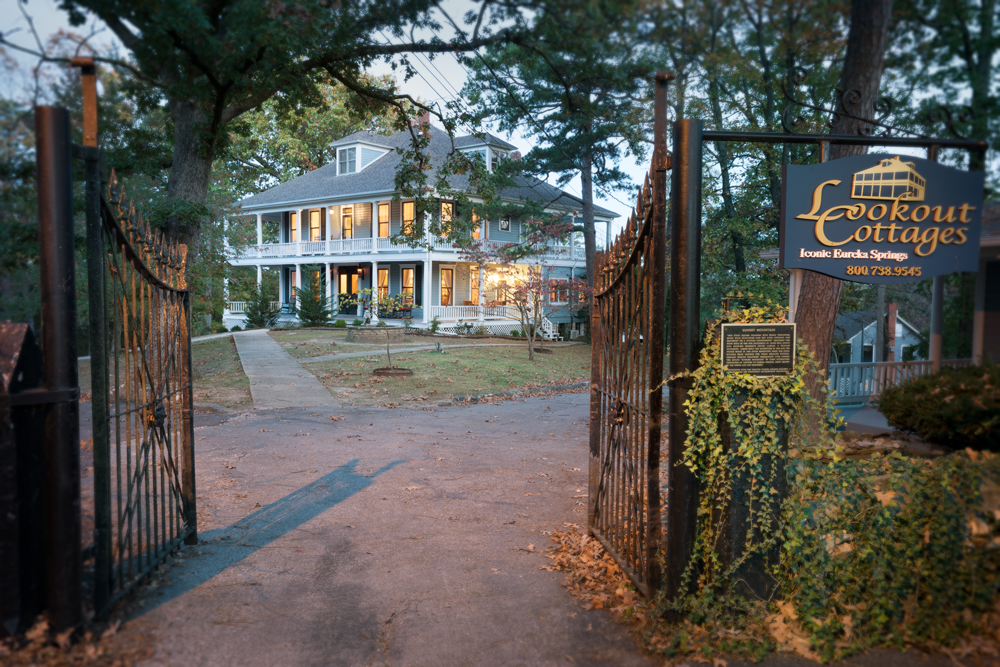 Description:
The Iconic Lookout Cottage Estate is located in Crescent Park at the end of a private drive offering both the convenience of nearby services at the 1886 Crescent Hotel, the luxury of access to the nearby Harmon Park Loop yet the Privacy of intimate cottages with private decks overlookingthe forest, upscale spaces and bedding options.
On the Estate, 5 Bedroom/5 Bathroom upscale colonial Manor House, built in 1902, great for family reunions.
The Grotto Spring Overlook Guest Villa is the newest addition to the estate and includes the Mountain Breeze and Sunset Loft suites.
Lookout "Caretakers" Cottage is a stand alone cottage offers a king bedroom with living room and fireplace on the upper floor.
The Gatehouse is perfect for families traveling with young children and pets.
Contact Information
Local Phone:
888-831-4176
E-Mail:
see their website
Features: Parking arrangements, Trolley stop within 5 minute walk
Amenities: Fireplace / Woodstove, Full kitchen, Internet Access, Jacuzzi for 2, Restaurant Nearby
Payment accepted (besides cash): Cash, Check, Visa, Master Card, Discover, American Express
Maid Service: Full Clean
Deposit Requirements: Credit Card
Min. stay requirements: In-season Two-night Weekend
Check In Time: 3 PM
Check Out Time: 11 AM
Cancellation policy: 24 Hour
Videos
Virtual Tours
Photos
Book Now
Back to Search