Detailed Info - Z - Livingston Junction Cabooses and Depot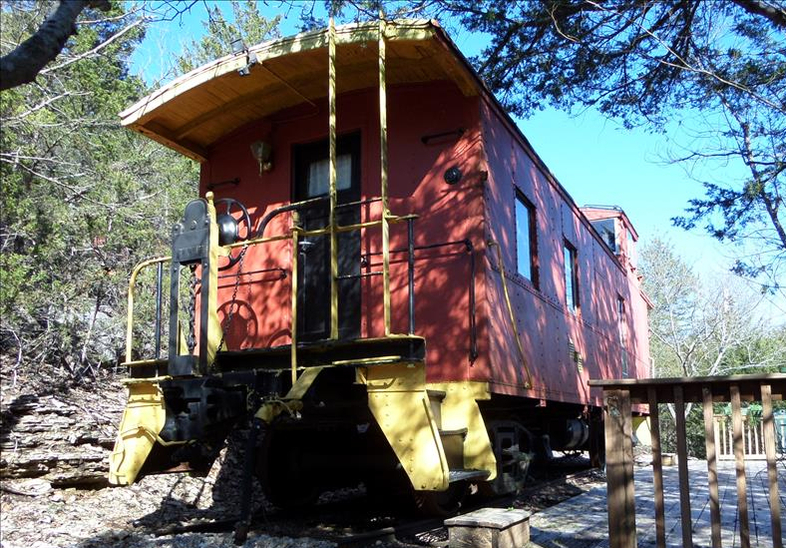 Address: 61 CR 222, Eureka Springs, AR 72631
2 miles north on highway 23. Right on Carroll County Road 222. 2/10ths of a mile on the right.
Web Address: www.livingstonjunctioncabooses.com/
Description:
Three vintage railroad cabooses, newly restored, in quaint elegance unique and secluded, 2 miles north of Eureka Springs. Each caboose has its own private driveway, with a large deck out front that has a hot tub. Small kitchenette, queen size bed. TV/DVD. Complimentary coffee. The "Depot" is a house with a full kitchen, dining area, and a living room with a fireplace. The bedroom offers a queen bed, Jacuzzi for 2 with shower. The Depot sleeps up to 4 people and also has a hot tub.
Owner: Brittany and Cody Graham, formerly Lynne and Bruce Wright
Contact Information
Local Phone:
479-253-9999
E-Mail:
see their website
Amenities: Full kitchen, Kitchenette, Children Welcome, Fireplace / Woodstove, Pets accepted, Restaurant Nearby
Payment accepted (besides cash): Check, Visa, Master Card, Discover, American Express
Max Group # that can be accommodated: 2
Maid Service: Self-Service
Deposit Requirements: credit card to hold
Min. stay requirements: None
Check In Time: 3 PM
Check Out Time: 11 AM
Cancellation policy: 30 days prior to arrival for deposit refund. No refunds for early departures. All cancellations subject to $10 booking fee.
Visit Website
Book Now
Back to Search