Detailed Info - Best Western Eureka Inn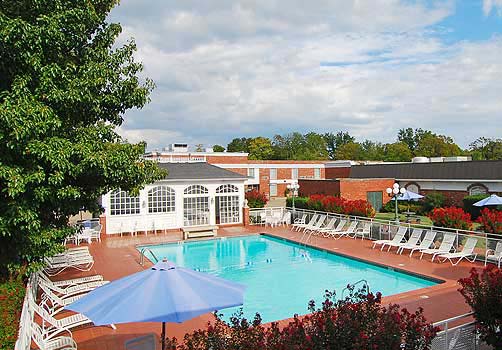 Address: 101 East Van Buren, Eureka Springs, AR 72632
Located at the intersection of Highways 62 East and 23North.
Web Address: www.eurekabw.com
Description:
The Best Western Eureka Inn has always been the BEST at helping visitors enjoy successful visits to Historic Eureka Springs. We offer ample, level parking, restaurant on premises, Eureka`s largest outdoor heated pool, in-room coffee, free full breakfast to our guest when they stay at standard rates, Victorian atmosphere, enclosed whirlpool, fitness center, trolley stop, 24 hours staff, HBO and the convenience of being located at the main entrence to the downtown district. We have been family owned and operated by Eureka natives since first established and are known for being one of the finest lodging establishments in the area. ALWAYS STANDING OUT AMONG THE BEST!
Owner: Jed Bullock
Contact Information
Local Phone:
479-253-9551
Toll Free:
877-505-9900
Fax:
479-253-9692
Accessibility: Full ADA Accessibility
Rates
Hotel:
$$69 - $149
Motel:
$$69 - $149
Features: , Parking arrangements, Trolley stop within 5 minute walk,
Amenities: On Trolley Route, Free Breakfast, Jacuzzi for 2, Restaurant on premises, Golf privileges, Pool, Children Welcome, Internet Access
Payment accepted (besides cash): Cash, Check, Visa, Discover, American Express
Maid Service: Full Clean
Discounts: AAA, AARP, Kids Free
Deposit Requirements: credit card to guarentee or cash deposit
Min. stay requirements: Only during special events, usually 2 nights
Check In Time: 3 PM
Check Out Time: 11 AM
Packages Available - Click Here
Cancellation policy: Deposits for reservations that are cancelled, shortened, or rescheduled with less than 24 hours notice will be subject to cancellation fees or forfeiture. Cancellation or changes to reservations made for special event & holiday periods require two days advance notice
Comments
Free full buffet breakfast in the Gazebo Restaurant
Visit Website
Hot Deals
Book Now
Back to Search