Lodging Details - Haunted Eureka Springs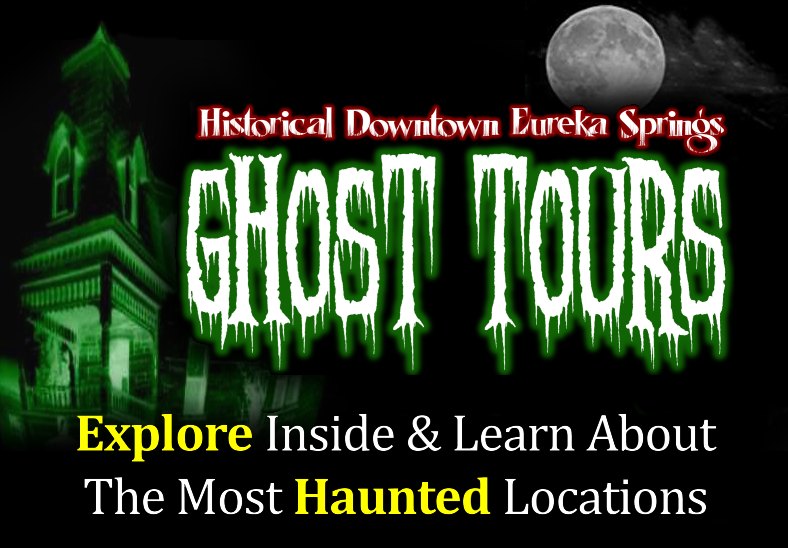 Address: 45 1/2 B Spring St., Eureka Springs, AR 72632
Location: Historic District

Located under the Rowdy Beaver Den Downtown, and across from Oasis.
Web Address: hauntedeurekasprings.com/
Description:
Want to take a tour of some of the most actively haunted sites in and around Eureka Springs? Would you like to learn how to Hunt Ghosts with an EMF meter? What about communicate with the paranormal? Then join us on one of our combination van / exploration tours. Explore an active site, along with hearing the rich stories and history of Eureka Springs. There is a reason that Eureka Springs had more mortuaries, funeral homes, and undertakers per each citizen than most other U.S. cities.
Owner: Charles Mowrey
Contact Information
Local Phone:
(479) 310-5266
E-Mail:
see their website
Payment accepted (besides cash): Cash, Visa, Master Card, Discover, American Express
Comments
Please arrive 15 minutes before tour time.
Visit Website
Back to Lodging Search