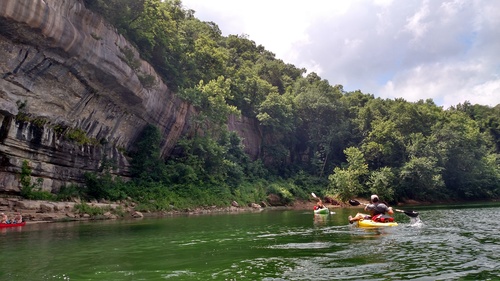 With Two Rivers and Three lakes and recognized as Mid-America's most Celebrated Destination for Art, Cultural and Heritage travel, The Greater Eureka Springs Region is a vibrant outdoors destination surrounded by the beauty of the Ozark Mountains. The town has been recognized as a historic community of national significance on the National Register of Historic Places by the National Park Service. The region has miles of open water on Beaver Lake and smooth channels of Table Rock. There is year-round fishing and floating on the White River or Kayaking on the Kings at Trigger Gap and over 25 miles of hiking and mountain biking at Lake Leatherwood City Park including The Eureka Spring Downhill Mountain Bike Course.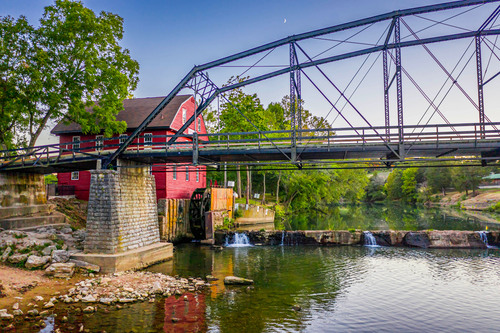 Surrounded by the Ozarks, Eureka Springs is centrally located to many great attractions and scenic drives. Plan a daytrip and spend the day floating around Beaver Lake; discover Bentonville and Crystal Bridges Museum of American Art or head to Springdale for baseball, America's favorite past time in Northwest Arkansas; Follow the Arkansas Art Trail to many stops including Pea Ridge civil war battlefield; visit America's first National River in the Buffalo River National Park or take in a music show in Branson but always head back to Eureka Springs.
A featured drive takes you South from Eureka Springs towards Turpentine Creek Wildlife Refuge and through Hobbs Park where you pass both War Eagle Caverns and War Eagle Mill. Use the Hobbs State Park Visitor center to launch your mountain biking ride on one of OzTrails' Monument Trails or hike the many miles or maintained paths.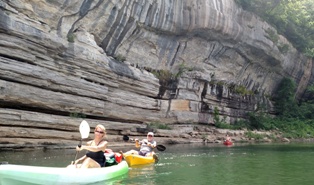 Looking for less rural. Holiday Island is a planned community with easy access to Eureka Springs. Located on Table Rock Lake, here is where you will find area golfing, public swimming pools (with a lodging pass ) and tennis.
The Greater Eureka Springs Region on the Ozark Plateau is defined by its park borders; South to the Buffalo River National Park Region, West through Hobbs State Park, North to Roaring River State Park and South to Withrow Springs State Park with its center being the Mountain Town of Eureka Springs, Arkansas.