Attractions - Bible Museum & Sacred Arts Gallery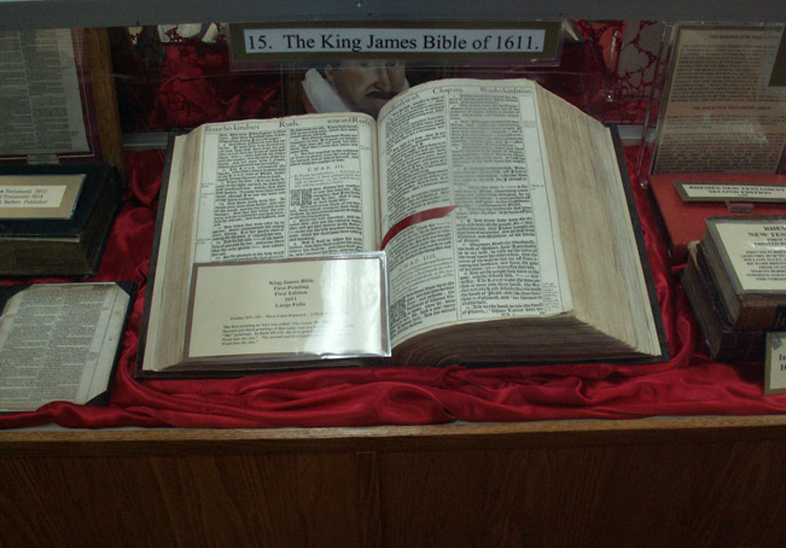 Address: 935 Passion Play Rd, Eureka Springs, AR 72632
Location: Attraction District

Hwy 62 East on Passion Play Road. Located on the grounds of the Great Passion Play.
Web Address: www.eurekasprings.com/passionplay/
Description:
The "Crystal Bridges" of Bible Museums and Biblically inspired art in Northwest Arkansas, the Bible Museum and Sacred Arts Gallery are incredible collections. The Bible Museum is composed of over 6,000 Bibles in over 325 languages and dialects. Some of the rarest Bibles include an original 1st edition, 1st printing 1611 King James Version, the only Bible signed by all of the original Gideon's in 1898, the first Cherokee Bible, as well as a page from the Gutenberg Bible.

The Sacred Arts Gallery is a collection of 1,000 pieces of art in 64 different forms. The collection has masterpieces dating back to the 9th century as well as contemporary Christian art.
Owner: Great Passion Play
Contact Information
Local Phone:
479-253-9200
Toll Free:
800-882-7529
Fax:
479-253-2987
E-Mail:
see their website
Accessibility: Parking Access, Wheelchair Access
Ticket Prices:
Price of Regular Ticket: $6.00
Price of Child Ticket: $5.00

Who enjoys this Attraction: 0-5, 6-12, 13-16, 17-21, Adult, Senior
Additional info about Attraction: Cameras OK, Outdoor, Pets OK, Self-led
Features:Parking arrangements, Trolley stop within 5 minute walk
Group Policy:Groups and Charter buses welcome.
Bad Weather Policy:
Comments
May thru October Bible Museum is CLOSED on SUNDAY. Hours on WEDNESDAY are 11:00AM-4:30PM AFTER Labor Day, the Bible Museum CL.
Visit Website
Back to Attractions