Attractions - Berlin Wall Section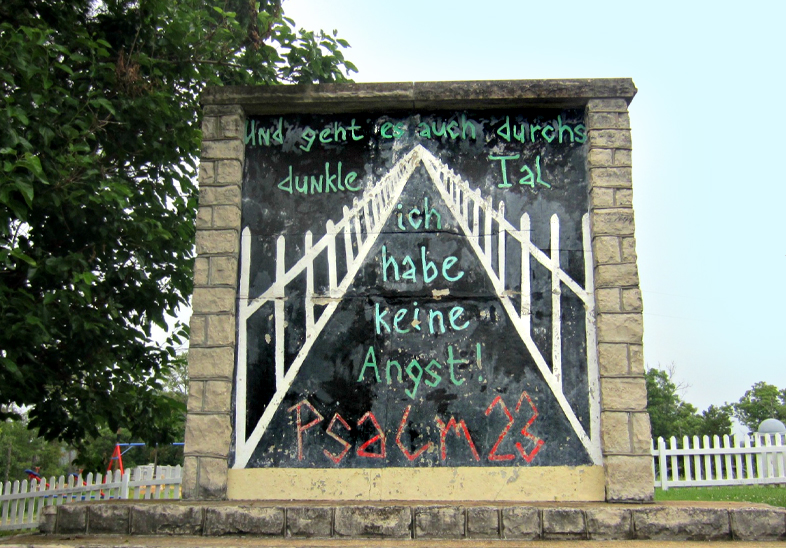 Address: 935 Passion Play Rd, Eureka Springs, AR 72632
Location: Attraction District

Hwy 62 East on Passion Play Road. Located on the grounds of the Great Passion Play.
Web Address: www.eurekasprings.com/passionplay/
Description:
Standing as a symbol for freedom from tyranny, a 10-foot section of the Berlin Wall is displayed near Christ of the Ozarks on the grounds of The New Great Passion Play. Psalm 23 was etched into the stone by East Berliners while imprisoned under Communism and is still visible today. Open daily. Admission is free. 800-882-7529.
Owner: Great Passion Play
Contact Information
Local Phone:
479-253-9200
Toll Free:
800-882-7529
Fax:
479-253-2987
Accessibility: Parking Access, Wheelchair Access
Who enjoys this Attraction: 0-5, 6-12, 13-16, 17-21, Adult, Senior
Additional info about Attraction: Cameras OK, Outdoor, Pets OK, Self-led
Features:Parking arrangements, Trolley stop within 5 minute walk
Comments
Free. Always open.
Visit Website
Back to Attractions