The 2015 Eureka Springs Christmas Festival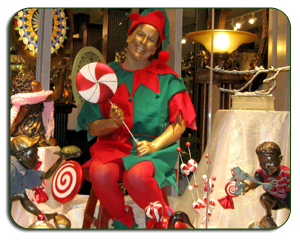 The 2015 Eureka Springs Christmas Festival runs November 27th - December 13th with signature events such as the Parade of Homes and the Illuminated Stroll the Springs, Our Annual Christmas Night Parade, find Santa everyday, sales, tours, Downtown Living Windows, Christmas at the Crescent events and beautiful decorations that delight crowds.
You will live a Victorian Christmas by stepping into beautifully decorated homes on the Annual Tour of Homes, hear Grammy Award winning musician John Two Hawks play an annual Christmas concert in The Auditorium in the heart of downtown, or shop all day and relax with a glass of wine at a wine bar or dine in luxury.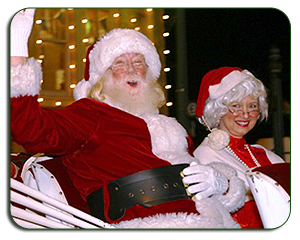 Shopping in Eureka Springs, Arkansas is like stepping into a Christmas card and finding the perfect gifts for your whole family. Transport yourself and your family to a fun, festive holiday season where joy is sprinkled in every step as you walk through the downtown shopping district. You will discover shops that look like they were decorated by Santaís elves and find gifts that canít be found anywhere else in the world.
If you are tired of shopping at the mall and burnt out on online shopping at big box stores; itís the perfect time to support Main Street America and the independent retailers of Eureka Springs who make rediscovering the magic of the holiday season in Eureka Springs a cherished memory.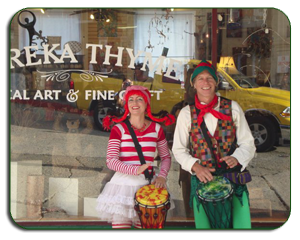 Whether you are traveling with your spouse to kiss under the mistletoe in our romantic setting, with girl friends to shop until you drop and relax in the spas, or with your whole family you will get recharged with the holiday spirit that abounds down the hills and sparkles in the springs! Make your plans today to explore Eureka Springs during the holidays.
Click here for a complete
Christmas Festival Schedule.