Attractions
Eureka Van Tours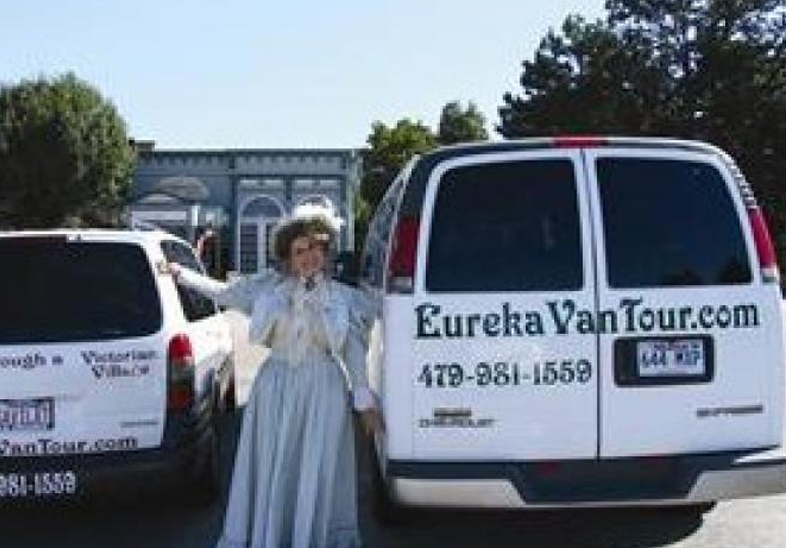 Description:
Take a narrated tour of Eureka Springs and visit all of the primary historical sites including the historic loop, East Mountain Lookout, Thorncrown Chapel, the 1886 Crescent Hotel, many of Eureka's natural springs and more. 2.3 hours.
Contact Information
Local Phone:
479-981-1559
Ticket Prices:
Price of Regular Ticket: $25.00

Who enjoys this Attraction: 17-21, Adult, Senior
Additional info about Attraction: Cameras OK, Guided, Reservations Required
Group Policy:Contact us for details.
Bad Weather Policy:
Visit Website
Back to Attractions