About the Buffalo National River
---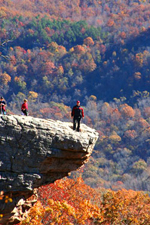 The Buffalo National River is 135 miles long and is one of the few remaining area rivers without dams. The Buffalo National River flows through massive limestone bluffs traveling east into the White River.
The Buffalo is well suited for all types of water activities. You can find whitewater in the upper stretches, or just canoe down other stretches if you want quiet solitude. Bring your own canoe or make arrangements to rent a canoe, kayak, johnboat or raft from one of the park's many concessioners.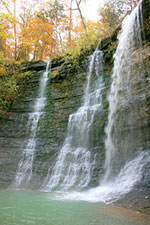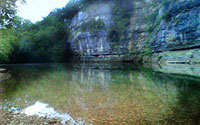 The Buffalo National River have 13 campgrounds. Campsites range from primitive to hook-up, or you can take your gear with you and spend the night on a gravel bar. You can also stay in rustic cabins constructed during the 1930's by the Civilian Conservation Corps.
You get a sense of the beauty from the pictures on this page, but to really appreciate it, you have to visit. Find more detailed information about the Bufallo National River by clicking here.