Lodging Details
Winterwood Lakeside Cottage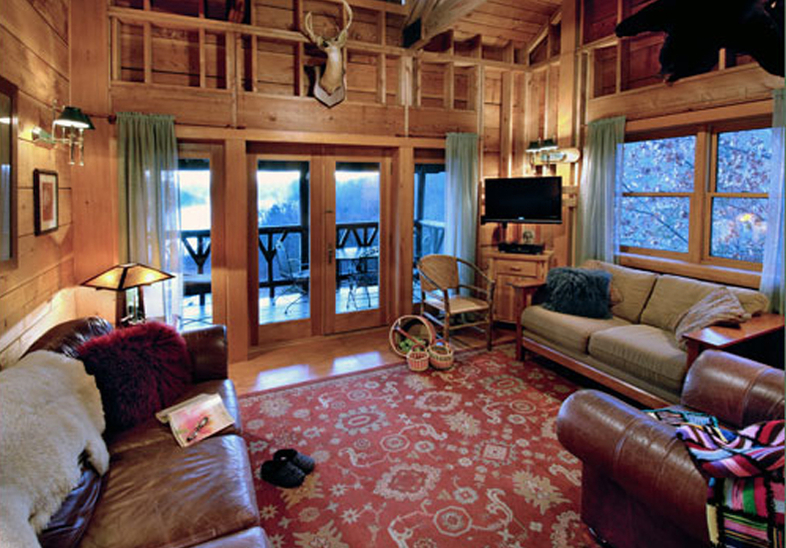 Description:
Winterwood Lakeside Cottage is an Adirondack styled "get away" tucked into the woods along the secluded shores of Beaver Lake. Here, with more than eighty-five acres of private woods and 3/4 of a mile of your own lake shore at your door step, you can hike, boat, swim, picnic, enjoy the gardens, watch the eagles, or simply sit on the verandah and enjoy the breathtaking view of the lake and surrounding mountains. Crafted of Oak and Douglas Fir, the cottage is a throw back to a time when building was an art and rustic luxury was a way of life. Adult facility, children accepted with prior approval. Sorry, no pets. Front door parking.
Contact Information
Local Phone:
479-253-2530
E-Mail:
see their website
Rates
Bed & Breakfast Cottage:
$185.00-$195.00
Cottage:
$185.00-$195.00
Amenities: Children Welcome, Fireplace / Woodstove, ON THE WATER, Continental breakfast, Free snacks, Full kitchen, Kitchenette, Restaurant Nearby
Payment accepted (besides cash): Visa, Master Card
Max Group # that can be accommodated: 6
Deposit Requirements: 1/2 of stay
Min. stay requirements: 2 nights
Check In Time: 2 PM
Check Out Time: 11 AM
Cancellation policy: Fourteen day confirmed cancellation prior to your arrival date is required for an 85% refund. 15% of your deposit will be kept as a processing fee.
Comments
Luxuriously rustic, boating, swimming, 3/4 mile private lakeshore, 85 acres of secluded mountainous woodland
Visit Website
Back to Lodging Search